How to Choose the Best Cut of Beef
Juicy, tender, flavorful! These are qualities you look for when buying meat. With so many variations in brand and quality, how do you know when you're purchasing the best?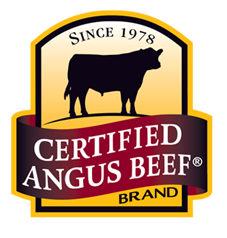 Many grocers' stock brands such as Hereford Beef, Coleman Beef, Premium Angus Beef, and many more. Not all are created equal. Grass fed is tough, yet many put a premium price on it. Only Certified Angus Beef ® can live up to it's claim of the tastiest, juiciest, most-tender beef you'll ever have. Only 8% of beef meets the highest standards to become the Certified Angus Beef ® brand. Patton's Meat Market is one of the very few licensed to carry the Certified Angus Beef ® brand. There are many imitation brands that do not meet the same standards but only trust the Certified Angus Beef ® brand.
The grade of beef is equally as important because the end result depends heavily on your decision. Always look for meat with a higher marbling. Think of marbling as an insurance policy for satisfaction. The more finely textured white flecks you see in the beef, the more tender and flavorful it will be. Select grade meat and many choice grade meats do not marble out causing the "shoe leather" consistency with very little flavor. By choosing Certified Angus Beef ® brand, you are taking out the guesswork.
The majority of the grocery stores only cut to make a profit. This means that you as the customer are paying for unwanted fat and gristle. Some even plump up the cost with liquid-injected meats. When you think you are paying less per pound, it is actually costing you more. For example, most grocery stores leave the gristly side muscle on their filet mignon. We only cut a true triple cut filet mignon, which means you enjoy every bite.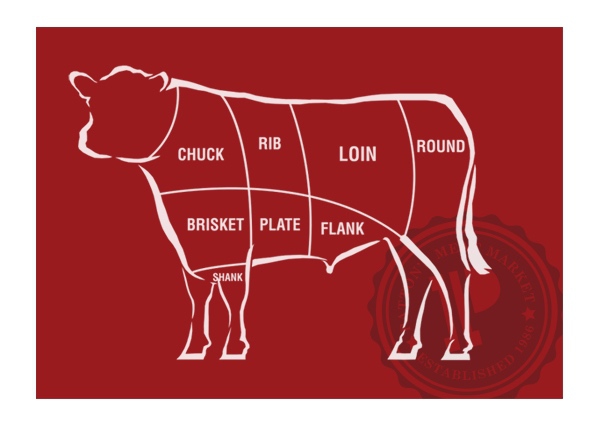 Your beef also should be red. Meat from a service counter should be a colorful red on the outside. This assures that your beef is fresh. However, meat will not have a pretty bloom until it is exposed to air. Air is what causes meat to have a beautiful red color. For example hamburger; fresh ground hamburger will turn dark on the inside just after grinding, only to turn red again when exposed to air. If the meat has been exposed to air and is dark brown do not buy.
So when purchasing meat, you want to have the confidence that you are getting the best beef for your family and your wallet. You can be sure of that by choosing Certified Angus Beef ® brand, the brand that is preferred by the world's finest chefs. We at Patton's Meat Market proudly supply this famous beef. Come by and see for yourself. Patton's Meat Market (770-495-0077) is located at 3931 Peachtree Industrial Blvd. Duluth, Georgia.